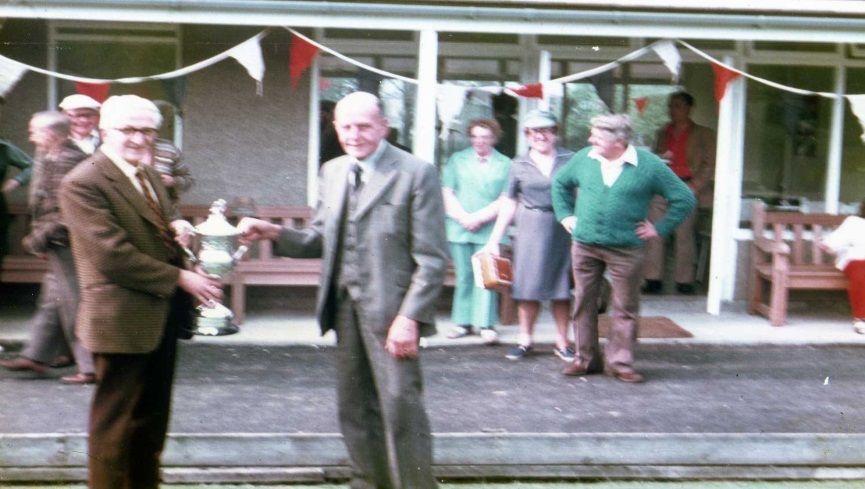 On Wednesday 12th January 1977 a meeting between villagers and councillors took place in the main hall of the Council School, to discuss the celebrating of the Silver Jubilee of Queen Elizabeth II.
It was decided a Pavilion with toilets be erected. Five thousand pounds (£5,000) needed to be raised. Fund raising events were held, a sponsored walk, twenty times round the park by school children raised the sum of one thousand five hundred pounds (£1,500). Other events took place such as tug of war and barrel rolling.
The Pavilion was completed by the voluntary work of village people and skilled tradesmen.
The Jubilee Pavilion was opened in May 1978 by Mr A. D. Bateman a former resident and a member of the Bairstow family.
Two children from each of the primary schools assisted in cutting the tape at the ceremony.
The cost to the parish council was £6,000 the pavilion was handed over to them for maintenance at the ceremony.
Over the years the park fell in need of restoration and funds were applied for to the Heritage Lottery Fund to restore the key elements to maintain its historic merit.
The Jubilee pavilion received an extension in 2002 to make a larger lounge and kitchen. The women's toilet were also extended to provide a new disabled persons toilet.
In 2004 the Jubilee Pavilion opened as a Tea Room catering for residents and visitors alike.