History of the Cenotaph
The same year Ministers, Councillors and others formed a committee, a war memorial was suggested.
A cenotaph was built in a central position in the park. It was made of local stone with three bronze plaques of which are inscribed the names of the dead.

The first service at the cenotaph was held on the19th March, 1921 after it had been unveiled by Col. Bateman of Lyndhurst.
A separate plaque was fitted on the memorial after the 1939-45 war. The unveiling took place on the 30th April 1950 by RM Bateman Esq.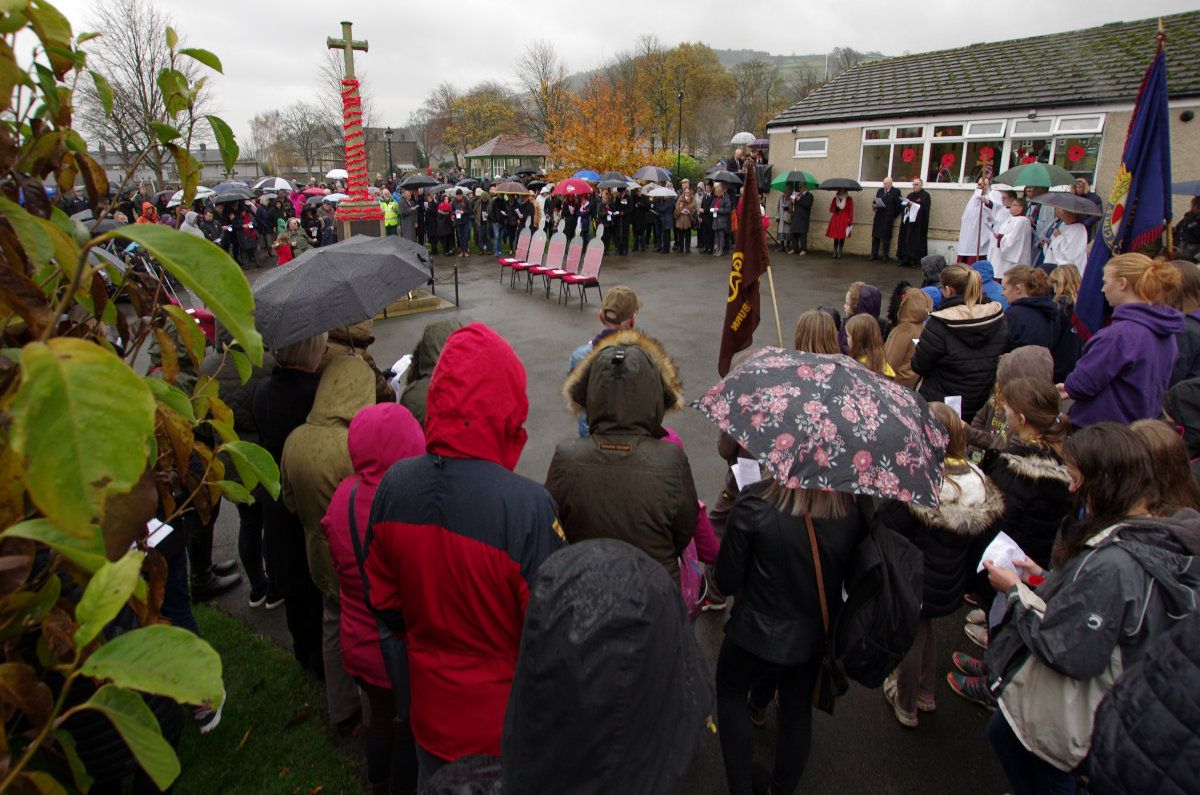 11/11/2018
Parish Council Minutes
Remembrance Sunday, the second Sunday in November, is the day traditionally put aside to remember all those who have given their lives for the peace and freedom we enjoy today.
On this day people across the nation pause to reflect on the sacrifices made by our brave Service men and women.
Today a service continues to be held on Remembrance Sunday around the Cenotaph in the Park.
Wreaths are placed by the Church, Parish Council and others to commemorate Armistice Day.